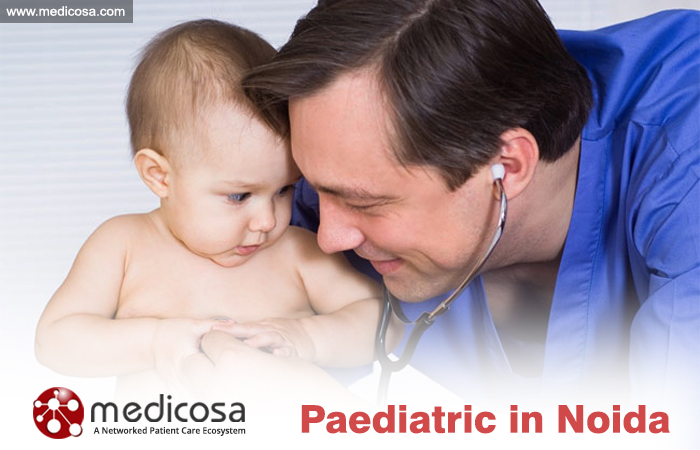 Noida, place in our capital state Delhi /NCR has many paediatricians and most of them are registered under MEDICOSA. MEDICOSA helps in offering best services to their clients and finding a good doctor is their responsibility. Paediatricians are doctors that deal with children having different disorders and helps in better understanding in things which are good and bad for them.
A paediatrician plays a critical role in a child's health.
A paediatrician should fulfil the following conditions to be the best doctor:-
A paediatrician should be committed to promote the welfare of children.

A paediatrician should always be patient, sensitive and empathetic towards the child.

A paediatrician should always be approachable and should have the ability of handling things diplomatically.

A paediatrician should always be comfortable with an informal and flexible environment

A paediatrician must be good at communicating with a wide range of people.

A paediatrician should be someone who is able to thrive in a team situation

And most importantly , a paediatrician should fun-loving and must a very good sense of humour
People should be aware of why a child needs a paediatrician and not a physician. It is important to educate people on the advantages and disadvantages of choosing a physician over paediatrician.
Paediatrician has a deep knowledge and experience in handling a child than a physician who is more experienced in treating the adults than a child.
For a better future of your child , choose a paediatrician now!  By – Trishala
For more visit : paediatric in noida