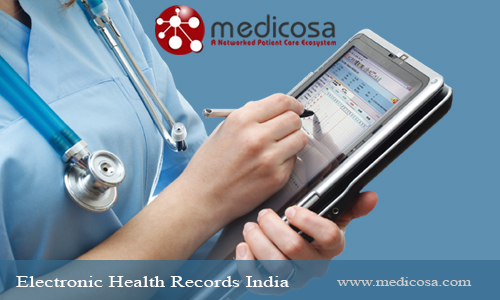 If there is one line we like to say with most regularity, it is "India is a developing country". It leads us to ask, "What is it that is holding us back from becoming a 'developed' nation"?The answer lies in our reluctance to embrace new technology. In a country where a million people are treated daily on an average, our inability to digitize our medical system, instead, relying on pieces of paper to keep Health records of patients is staggering.
Even the most ardent believers in 'old-school medicine' cannot argue that it is difficult to run an efficient medical and healthcare system when thousands of patients visit the medical facility daily and the added paperwork to keep track of all of them makes the task look impossible.In such a scenario, 'EHR' or 'Electronic Health Records' is the most significant and vital development which can change the way doctors treat their patients.
Any such technology which reduces the need for paperwork and digitizes the work should be implemented immediately. EHR not only reduces the paperwork, it also helps in increasing the security of health records. Doctors or patients can access them anytime at their convenience and remain up-to-date with their condition without any hassle.
The advantages of such a technology are endless. And in a country as populated as ours, the use of such technology becomes almost a necessity. When implemented correctly, it can prove to be a huge success and can streamline the medical process like never before.
By – Vatsal
For more info : Electronic Health Records India