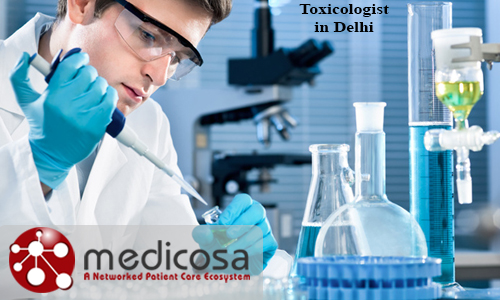 There is a famous quotation prevalent among the masses-"The dose makes the poison". It implies that everything in this world is poisonous in its own right and the only thing which makes a substance more or less poisonous is the amount of intake. Even the medicine used to treat a disease can act as poison if not taken in appropriate dose. The question here is-"Who decides the appropriate amount for a substance so that it is not poisonous"? The answer to this question lies in the field of medical science.
Toxicology is a branch of chemistry, biology and medicine which studies the adverse effects of chemicals on the living organisms. It studies the relationship between the dose of a particular chemical and the effect it has on the body of the subject. Based on the results of these studies, toxicologists determine the right amount of a chemical to be used for useful purposes.
Besides doses, a number of other factors like age, sex, species, health and environment play a major role in determining chemical toxicity. Tests to determine toxicity have developed over time and from testing these doses on poor animals, we have reached a stage when all the work is done on the computer with help of advanced simulation techniques.
Job of a Toxicologist is more research oriented the results of which are useful for future experiments. The compensation of this job depends upon schooling and specialization but all things assured, it has huge scope in many fields provided the person is enthusiastic with willingness to learn. By- Vatsal