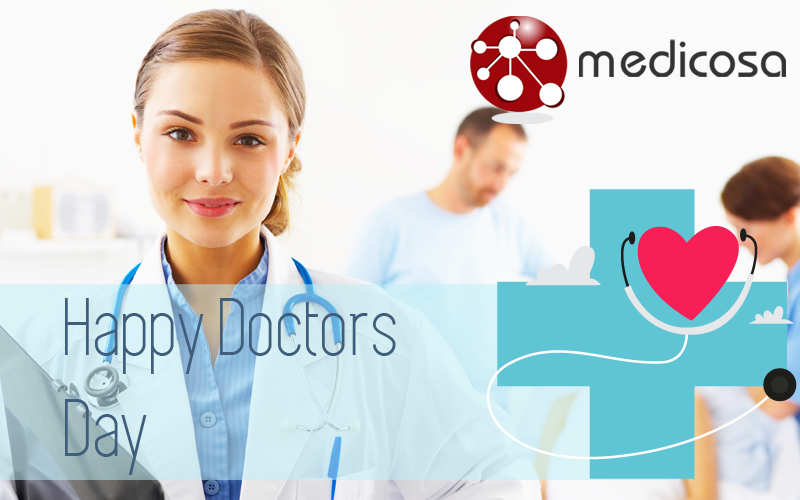 The National Doctors day is observed on 1 July in India to honour the contributions of Dr. Bidhan Chandra Roy, former West Bengal Chief Minister who was also a physician. Born in 1882, the legendary physician, who was also honoured with the Bharat Ratna in 1961, died on his birthday in 1962.
Every child has a dream to become a doctor when they grow at least at some phase of their lives. I did. The game itself amuses people or rather children. The fact that someone walks in your door one fine day and gives up his entire medical health to you, feels important, even though becoming one isn't easy. I don't think the hard work ever fades out or one can ever relax in this profession. Even if you're 50 and a very established doctor, you need to keep track of the new technical methods and also the competition is immense in this profession. Even though some do misuse this privilege of being the medical officer, some how being an honest doctor is still one of the most sought after jobs in the world. I'll give you five reasons to explain why?
1) You get to work with people. If you like people around you who depend on you at certain levels or who you could learn from at almost every step, studying medicine is your thing.
2) Team work is very important when one's studying in a medical school. Even when one becomes a big doctor, team work never goes out of fashion. The doctor needs to be in constant coordination with his team mates or nurses or even the patients in some situations.
3) No other job gives you as much respect as being a doctor or a teacher. Like a teacher imparts the gift of life through education, doctors literally give you life at times. One can trust on the doctor with his/her eyes closed and mostly, a doctor doesn't fail you.
4) The field of the medical world is huge. Studying medical doesn't only mean that one is going to practice or do surgeries. You could teach, do research upon medical related areas and so much more.
5) Doctors will never go out of fashion or the market. No matter which economic stage the world goes through, doctors will always be needed. Your job will be safe till you plan to leave it. The success rate is upon you though.
So you see, even though getting into a good medical school and carrying the pressure throughout is difficult, the pros are worth risking things for.