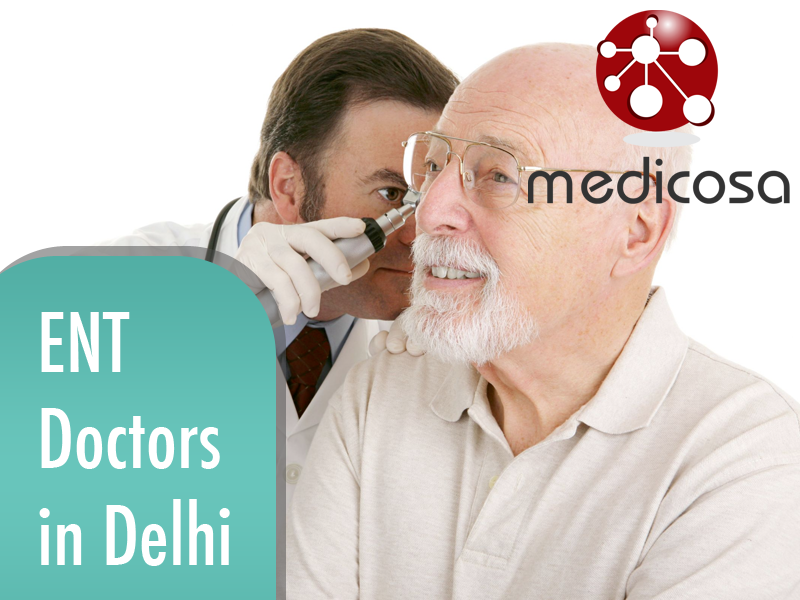 All ailments and diseases associated to head and neck oncology, otology, neurotology, paediatric otorhinolaryngology, facial plastic and reconstructive surgery et cetera, all are under the supervision of a certain category of physicians. They are one of the most significant categories of doctors. They are the otorhinolaryngologists, or the ENT surgeons to the lay man.
Squamous cell carcinoma of the oral cavity, pharynx and larynx, cancer of the oral cavity, skin cancer of the head and neck, thyroid cancer, skull base surgery and salivary gland cancer et cetera are the main components of head and neck oncology. In addition to these mentioned diseases, thyroidectomy and parathyroidectomy are also significant additional treatments including endocrine surgery of the head and the neck. Otology and neurotology include dizziness, acoustic neuroma, hearing loss, mastoiditis,otitis externa, media, perforated eardrum, ear surgery and so on.
Delhi is one of the main places in India which provide advanced treatments with respect to ENT disorders. Paediatric otorhinolaryngology, which involves adenoidectomy, caustic ingestion, decannulation, laryngomalacia, laryngotracheal reconstruction, obstructive sleep apnea, tonsillectomy et cetera, isone of the latest advancements in the field of ENT in Delhi. Facial plastic and reconstructive surgery is one of the futuristic technologies that hospitals and health care centres in Delhi have adopted. It is a one-year fellowship which is allowed to otorhinolaryngologists and plastic surgeons.
They are the physicians who wish to specialise in aesthetic and reconstructive surgeries and treatments of the head, the face and the neck. Rhinoplasty, septoplasty, facelift, browlift, blepharoplasty, otoplasty, genioplasty, injectable cosmetic treatments are therapies in this arena, thus making it affordable and alsoa highly efficient form of ENT therapy availableto each and everyone in India. By – Rounak Bose
For more info: ENT Doctors in Delhi